IJslandse Hond - Pups beschikbaar Icelandic Sheepdogs - pups available
Ben je ook verliefd op de IJslandse Hond?
IJslandse Hond is een oerhond met weinig gezondheidsproblemen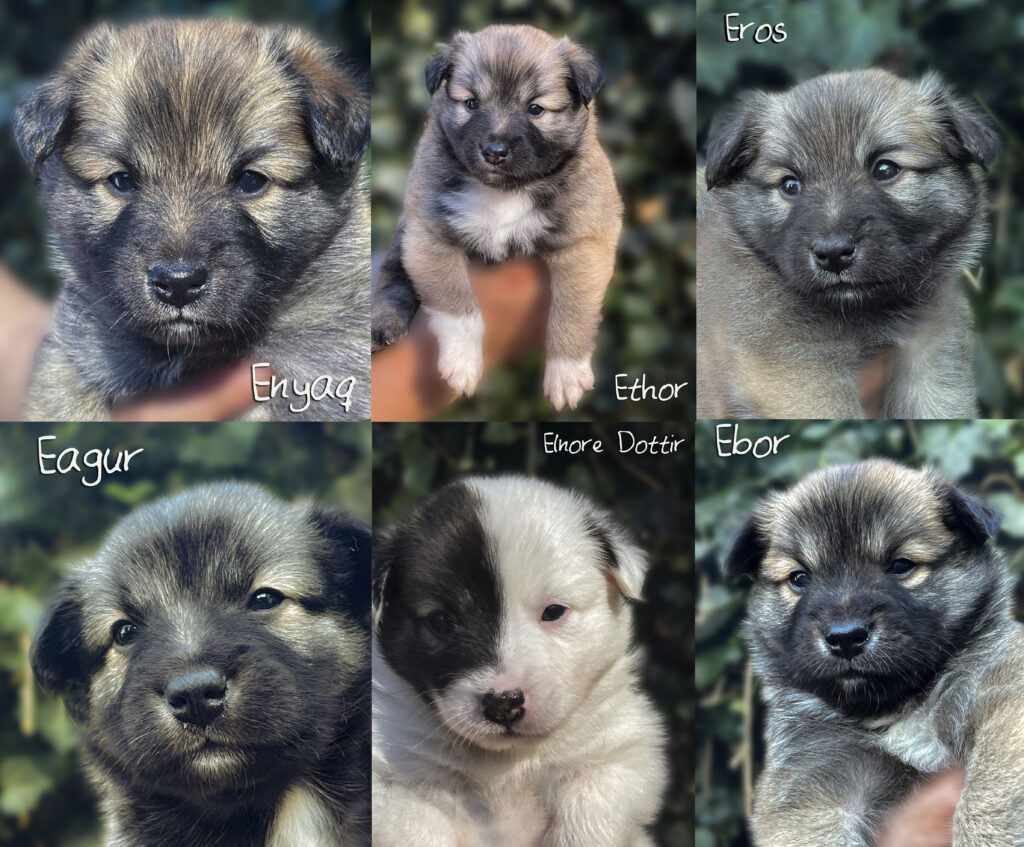 IJslandse Hond in Twente:
Er zijn mooie pupjes geboren op 08-08-2023  en er zijn er nog vier beschikbaar, in de Twentse kennel Fra Saelingurlenor.
De pups hebben allen een goed kalm karakter, want het is een steady nest. De papa en mama hebben deze goede eigenschappen ook. Dit ras staat bekend om hun vriendelijke karakter.
De ouders zijn Stjarna en OrléansISD Ódinn fra Valhalla en ze zijn getest op HD (beide HDA), Patella Luxatie(beide kanten vrij normaal) en ECVO / Oogonderzoeken (vrij van alle oogziektes).
Deze IJslandse Honden hebben unieke genen. Het is nog een zeldzaam ras en zo helpen wij mee dit oerras te behouden. Het doel is dat het ras gezond blijft, ook over 20 jaar.
Deze pups hebben een Meankinship van 19.59 % (Dogs Global) en een laag inteeltpercentage, over alle generaties berekend, van 15.96 % (Dogs Global) .
Icelandic Sheepdog in Twente with beautiful pups. and  there are four still available. Beautiful little dogs from the Twente kennel Fra Saelingurlenor.

It's a steady litter and they all have a good calm character, . The father and mother also have these qualities. The Icelandic Sheepdog is known for their friendly nature.

The parents are Stjarna and OrléansISD Ódinn fra Valhalla and have been tested for HD (both A), Patella Luxation (both sides free normal) and ECVO/Eye examinations (free of all eye diseases.

These Icelandic Sheepdogs have unique genes. It is still a rare breed and this is how we help this Icelandic Sheepdog breed to maintain, especially to keep the breed healthy, also over 20 years. These puppies have a Meankinship of 19.59% (Dogs Global) and a low inbreeding percentage calculated over all generations of 15.96% (Dogs Global).